UNR Professor Monika Gulia-Nuss at the Forefront of Gene-Editing Breakthrough
Indian-American University of Nevada – Reno Professor Monika Gulia-Nuss has developed ground-breaking gene-editing for ticks that could mitigate this public health concern by decreasing the ability of ticks to be a vector for disease and pathogen transition.
The research team's latest discovery, published in iScience Journal, is a new protocol that allows gene editing at the embryo stage in ticks, previously thought to be impossible.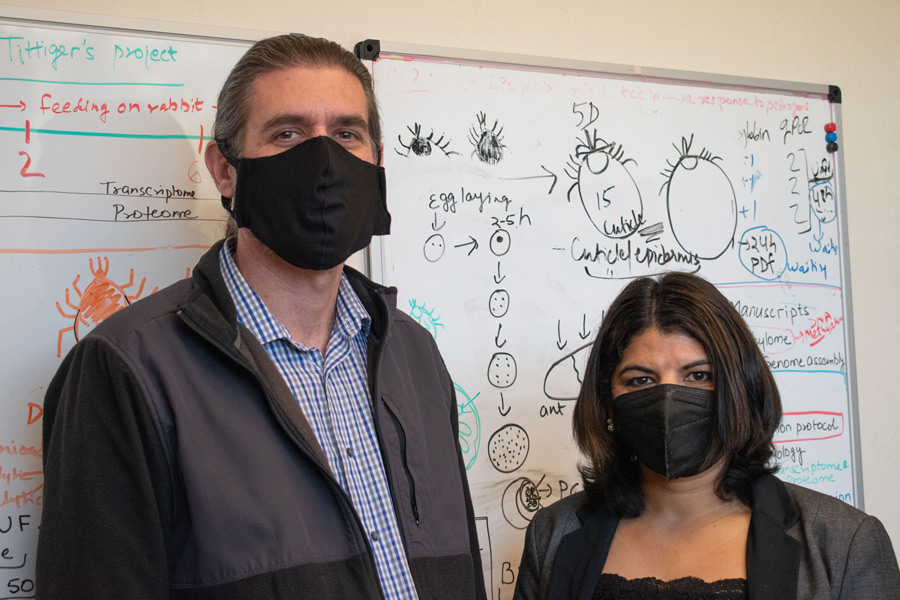 The Gulia-Nuss lab was joined in this research by Andrew Nuss, assistant professor in the Department of Agriculture, Veterinary & Rangeland Sciences and his lab from the University of Nevada, Reno, along with researchers from The Pennsylvania State University's Center for Infectious Disease Dynamic and University of Maryland's Institute for Bioscience and Biotechnology Research. The research was funded by the National Institutes of Health and the project was further assisted by the Nevada Bioinformatics Center at the University of Nevada, Reno.
Professor Gulia is an alumni of Maharishi Dayanand University, Rohtak, Haryana, where she completed her B.S., M.S. and Ph.D.
Disclaimer – By providing links to other sites, vegasdesi.com does not guarantee, approve or endorse the information or products available on these sites.